Beyond Bargarran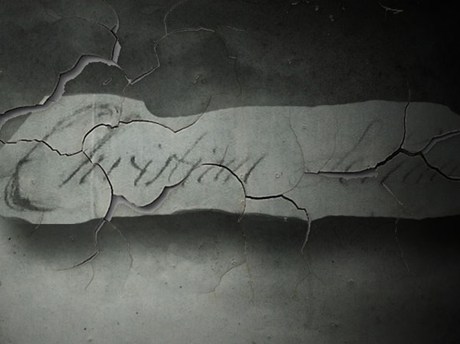 Christian Shaw's Signature - Paisley Local History Society would like to thank Sir Robert Clerk of Penicuik for kindly giving us permission to reproduce Christian Shaw's signature.
The story of the young girl who was tormented by witches until they were apprehended and executed in Paisley travelled far, and was the subject of much debate and conversation at the time. Shortly after the executions in Paisley, another case strikingly similar to the events of 1697 took place. Again, it involved accusations of bewitchment by individuals who accused others in their community of tormenting them. Some had been named in the 1697 case, and perhaps people were trying to settle scores. Significantly, the charges were dropped after the accused appeared at Glasgow's Tolbooth in May 1700.
Popular belief in the reality of witches remained strong in Scotland at this time, although it would seem that the legal system was reverting back to the caution that it had displayed in the decades leading up to 1697. One can only speculate as to how the failure of this case was received by those who had successfully prosecuted the witches in 1697, and how Christian Shaw felt when she eventually heard the news.
The remainder of Christian Shaw's childhood and her early adult life are something of a mystery. From the sources, especially the Narrative that was produced of her bewitching, it would appear that Christian was a pious child. She was certainly reared in an environment where religion was taken very seriously. As the daughter of a laird she would normally be viewed as an attractive marriage prospect. However, she remained unmarried until 1718, when she was 32, a relatively late age to wed at this time. The story of her childhood experiences would have been well known, and perhaps this cast a long shadow over her as she grew up. It undoubtedly gave her a reputation, and it is unsurprising that her husband, John Miller, came from the Church.
Miller was the minister at nearby Kilmaurs, and would have had fewer qualms about marrying the young girl who had resisted Satan and his witches so successfully. By the autumn of 1721, John Miller was in his grave, and Christian was a widow at the age of 35. Christian Miller moved to Johnstone and re-joined the family trade of manufacturing linen thread. The Renfrewshire section of the First Statistical Accounts of Scotland, published in 1791, claimed that Christian had developed a high level of skill in spinning yarn into thread, and was already competent in most parts of the process, including bleaching. It would appear that she was keen to develop her skill further.